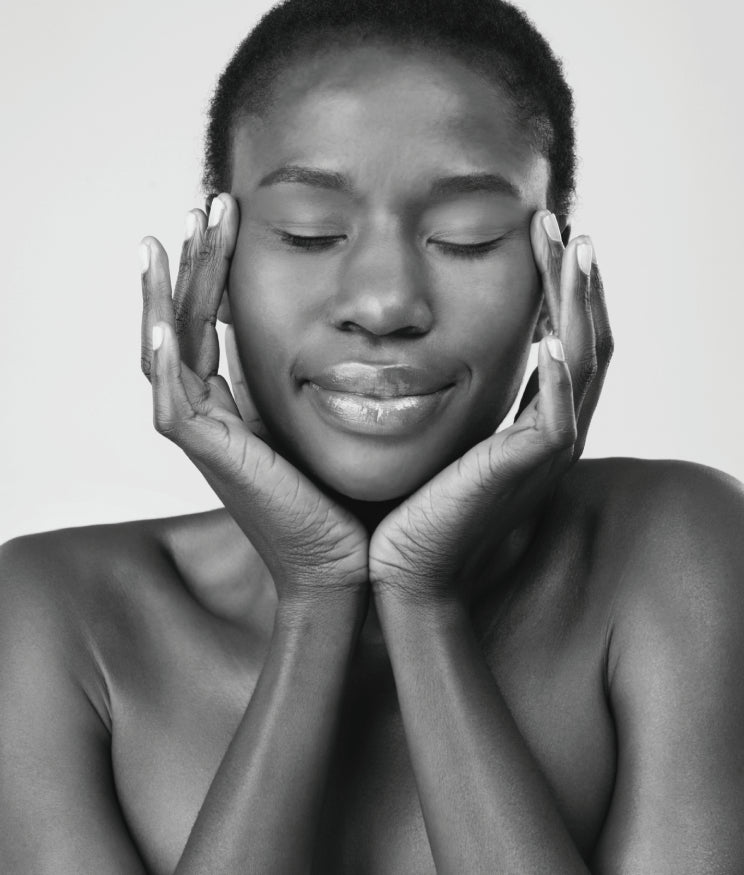 MORE THAN AN EFFECTIVE SKINCARE ROUTINE
At MGC Derma, we believe in connecting the body, mind and soul to create all well emotional and physical wellness - and in turn, a better world for us all to live in.
The Home Spa is just one way you can experience this holistic wellness. It allows you to take time out from your busy day, relax, and nurture yourself from the inside out.
When you feel stressed, burnt out or overstretched, it not only affects your mood and inner wellness, but shows up on your skin too. We want to give you the opportunity to wash away your troubles and allow yourself to repair, restore and shine brightly again.
What You'll Get
The products you receive in your bundle are designed to replenish your skin, and encourage you to spend more time on yourself. Not just for your skin's health, but for your inner wellness too. This is entirely possible thanks to MGC Derma's exclusive AQUIOL technology, which harnesses the plant power of Aquiol, allowing it to sink effortlessly into your skin, as well as many other effective vegan ingredients sourced from nature.
How it works
Once you receive your Home Spa bundle, simply set aside some quiet, alone time to truly experience the sensations of each.
---
Step 1: SKIN POLISH SCRUB
Begin by tying your hair back, or using a band to pull your hair away from your face. Then open the MGC Derma Facial Scrub. Using your fingers, apply the scrub to damp skin
Smooths and Exfoliates

Moisturises

Reduces Inflammation

Provides Antioxidants
Step 2: detoxifying mask
Apply the detoxifying mask. Take notice of how it feels on your skin. Then sit back and relax, allowing the ingredients to work on your skin. Gently rinse.
Strengthens Skin Structure

Moisturises

Provides Antioxidants

Reduces Inflammation
Step 3: FACIAL SERUM FOR HYDRARION
Use a small amount of serum and apply it to your face and neck. Leave to set.
Moisturises

Provides Antioxidants

Strengthens Skin Structure

Reduces Wrinkles
Step 4: SLEEPING FACIAL FIRMING + ANTI-AGING
Apply the sleeping mask, and take yourself to bed with a book and hot drink before getting a good night's rest. In the morning, your skin will look brighter, firmer, and much happier.
Reduces Inflammation

Firming

Stimulates Collagen

Reduces Wrinkles
WHAT YOU CAN EXPECT
After indulging in a MGC Derma Home Spa experience, you will feel replenished, relaxed and totally restored. The stresses and strains of everyday life will have not only washed away from your face, but from your mind too.

Your skin will be clean, fresh, naturally vibrant and represent the inner confidence within you. You can expect a smoother, even complexion, soft texture and a polished glow.
On the inside, you'll feel ready to face the day, knowing that your outward appearance truly represents the beautiful woman within.
Buy now